[Guest post by Aaron Worthing; if you have tips, please send them here.  Or by Twitter @AaronWorthing.]
Myself I barely think it is news.  Oh, look he is seeking attention as usual, so he is playing his last card—admitting what everyone knew.  I remember for years seeing people argue about it, and then when he committed that robbery in Vegas, suddenly everyone agreed: he killed Nicole Brown and Ron Goldman.  Seriously no one doubts it.
But if there is anything interesting, it is in the chutzpah involved:
According to the National Enquirer, the interview is set to be filmed after Simpson confessed he killed the pair in self-defense to a producer from inside prison.
'Oprah has been in touch with O.J. for the past year,' a source told the magazine. She contacted him in prison to explore the possibility that he might give her an interview.
'He has always been a big fan of hers, but for a long time he was reluctant to say he did the crime or give the details of how it happened.'
According to the insider, Simpson recently decided to go through with the confession after he was contacted again by one of Oprah's producers.
'He told the producer: "Tell Oprah that yes, I did it. I killed Nicole, but it was in self-defence. She pulled a knife on me and I had to defend myself",' the insider was quoted as saying.
He reportedly then went on to give a full account of what happened on the night of the murders on June 12 1994.
Really, OJ?  Really? Do you think anyone is going to buy the claim that you committed a double homicide in self defense?
Honestly, I think Oprah shouldn't be giving this narcissist the time of day.
And all this comes from The Other McCain, who notes that "Don Surber cautions that this story is based on a National Enquirer report."  You know, a few years ago I assumed that the Enquirer was a piece of trash, but recently…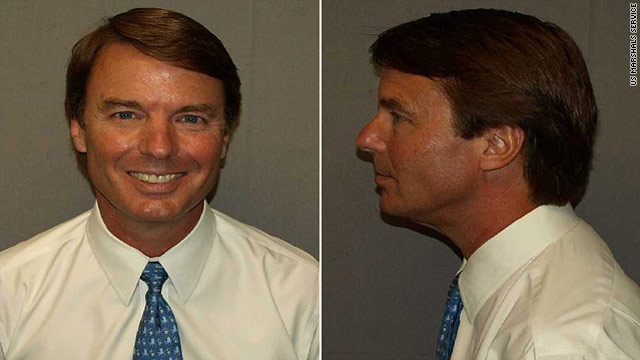 …yeah, I think I will trust them on this one.
(Man, that pic still gives me the willies.)
Meanwhile, Dustin informs me of this claim by F. Lee Bailey that actually manages to be less plausible than OJ's double-homicide-in-self-defense story:
A member of O.J. Simpson's Los Angeles murder trial defense team says the defense had conclusive evidence of Simpson's innocence but chose not to present it….
Bailey said misleading accounts in the news media created a public perception of Simpson's guilt, and the defense had to cut its presentation short to avoid a mistrial as jurors were dismissed. He said the defense had a "huge and impressive array of evidence which went cold in the defense's arsenal because we had to abort the trial due to juror attrition and two frightened prosecutors."
Read the whole thing.  But really, Lee?  Really?
So you had proof that OJ was innocent, and rather than present it you chose to close the trial quickly?  And your excuse for doing so was a fear of a mistrial?  Really?
And pretending for the sake of argument that this is not a laughable explanation, perhaps you can explain to me, Lee, why they didn't use that evidence in the civil case, if it was so good?  I mean, shouldn't OJ be suing his civil attorneys for malpractice right about now?
Yeah, I think I just figured out what the F in F. Lee Bailey stands for…
[Posted and authored by Aaron Worthing.]