[Guest post by Aaron Worthing; if you have tips, please send them here.  Or by Twitter @AaronWorthing.]
Update: And found some other creepy, frankly racist writing from Kanazawa, published in Psychology Today.  See below the fold.
This is a follow up to Patrick's post on the appalling Psychology Today article stating that black women were "objectively ugly."
Fifty seven years ago, the Supreme Court decided Brown v. Board of Education.  It is generally taught to children that in that case the Supreme Court held that segregation was unconstitutional.  That is both right and wrong.  It is wrong in the sense that the decision didn't reach that broadly—it only declared that segregation in K-12 education was unconstitutional—but on the other hand, the Supreme Court never upheld enforced segregation again (to my knowledge).  They didn't declare that Plessy v. Fergusson was a dead letter, but as of that day it was.
Now I have long believed that the decision in Brown was fully justified as a matter of original intent and I suspect that if you could inject the justices at the time with some magic truth serum, they would have said that was why they ruled as they did.  But on the face of the opinion, they specifically decry following original intent.  My guess is they did so for two reasons.  First, because it meant admitting that the Supreme Court was inexcusably wrong in the past—and they are loathe to do that.  The second is that the framers in this case were the Radical Republicans that had been vilified for generations across the South for wanting to punish the South by… freeing the slaves, and giving them equal rights, and even the right to vote.  You know, because the only reason to do that is to be mean to someone else (note: I am being sarcastic).  Hell, I was taught that version of history when I was in junior high school in North Carolina.
So they needed to find a new reason to overturn it and Thurgood Marshall's legal strategy (he was lead lawyer for the NAACP at the time and not yet a Supreme Court justice) led them pretty directly to it.  For years the NAACP's Ink Fund chipped away at segregation in a piecemeal fashion by showing in case after case that the separate facilities were not actually equal in measurable ways.  Take this famous picture:
Plainly the colored fountain was inferior to the white one (I am going to use the terminology of the time to some extent).  And white schools were to colored ones what white water fountains were to colored ones.  But because it was theoretically possible in the minds of the courts for separate to be equal, Plessy's holding that separate but equal didn't violate the constitution remained undisturbed.  So in Brown, Marshall stipulated—that is, admitted for the sake of the trial—that the colored school Linda Brown was equal to the white one.  This obviously wasn't the case, but Marshall was intentionally setting it up so that the only way for his side to win was if segregation was found to be inherently unequal.
And the inherent inequality in the arrangement, he argued, was that the segregation stigmatized the colored people.  But there was a problem with that, too.  You see, in Plessy, the court specifically addressed and rejected that argument:
We consider the underlying fallacy of the plaintiff's argument to consist in the assumption that the enforced separation of the two races stamps the colored race with a badge of inferiority. If this be so, it is not by reason of anything found in the act, but solely because the colored race chooses to put that construction upon it.
So basically the South created a system of treating black people as almost untouchable, and if black people take offense it is purely their fault, right?  Yeah, that was how bad the reasoning was.
So how did the Supreme Court get around that in Brown?  Well, here's the passage on that point, starting off with a quote from the lower court:
Segregation of white and colored children in public schools has a detrimental effect upon the colored children. The impact is greater when it has the sanction of the law, for the policy of separating the races is usually interpreted as denoting the inferiority of the negro group. A sense of inferiority affects the motivation of a child to learn. Segregation with the sanction of law, therefore, has a tendency to [retard] the educational and mental development of negro children and to deprive them of some of the benefits they would receive in a racial[ly] integrated school system.
(Citations removed.)  Then the Supreme Court concludes:
Whatever may have been the extent of psychological knowledge at the time of Plessy v. Ferguson, this finding is amply supported by modern authority.  Any language in Plessy v. Ferguson contrary to this finding is rejected.
Thus the Supreme Court can say, sure, the Plessy court was wrong, but that is just because they lacked the scientific knowledge to prove that it was unequal, which allows them to save face.  And it was bull___ then as it is now.  Everyone knew what segregation was about.  You didn't need a scientific study to tell you what the score was.  But that was the fig leaf they chose.
And while I removed the citations from that passage, one of them is very important.  You see, it cited the famous doll study where black children were found to consider black dolls less attractive, less intelligent, and so on, cited as follows: "K.B. Clark, Effect of Prejudice and Discrimination on Personality Development (Mid-century White House Conference on Children and Youth, 1950)."  For instance, here is a heartbreaking vignette from the study:
The reassuring female voice asks the child a question: "Can you show me the doll that looks bad?"
The child, a preschool-aged Black girl, quickly picks up and shows the Black doll over a White one that is identical in every respect except complexion.
"And why does that look bad?"
"Because she's Black," the little girl answers emphatically.
"And why is this the nice doll?" the voice continues.
"Because she's White."
"And can you give me the doll that looks like you?"
The little girl hesitates for a split second before handing over the Black doll that she has just designated as the uglier one.
Oh, my bad, I screwed up.  That wasn't the study done in 1950.  That was from 2005. Okay, so more like a patented Aaron Worthing head fake than a screw up, but it gives you both a sense of the flavor of the Clark study and the persistence of the problem.  No little girl should grow up thinking she is ugly, let alone stupid or bad.  But this man…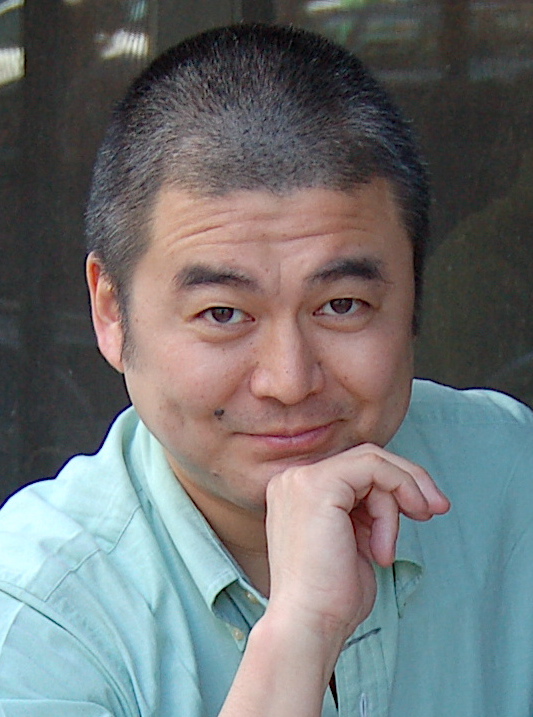 …Dr. Satoshi Kanazawa tried to put the imprimatur of science behind this bigotry.  Dr. Kanazawa is an evolutionary psychologist whose bibliography is filled with books and papers obsessed with the relationship between intelligence and physical attractiveness.  Evolutionary psychologists are a curious bunch theorizing for instance that the reason that men prefer women with short skirts is that women with long skirts are more likely to trip and drop their babies, thus selecting out for long skirts.  You know, because the fact this makes women more naked has nothing to do with it (rolls eyes).  And with a creepy frequency they veer into racism–although I don't want to suggest that most evolutionary psychologists are racists–just that it seems to be a bigger problem in their profession.
In Brown, the court wrote that
To separate [black children] from others of similar age and qualifications solely because of their race generates a feeling of inferiority as to their status in the community that may affect their hearts and minds in a way unlikely ever to be undone.
Clearly it was not solely segregation that was sending that message, but society as a whole.  For a brief few hours, Psychology Today allowed a rank racist to try to validate such claims as a matter of science.  It's good that they took it down, but also disturbing that it got that far.
But I will admit it is sometimes hard not to say that some women are objectively beautiful*…
And on a completely unrelated note, let's welcome the newest member of the Hot Air team, Tina Krobe!
Joking aside, it is my (subjective) belief that beauty is evenly distributed among the so-called races.  And it is also my belief that if you can't find beauty in all ethnicities, there is something wrong with you.
——————————–
* Oh, come on, you didn't think I could make it through an entire post on feminine beauty without applying Rule 5, did you?
——————————–
Update: Psychology Today has disavowed declaring black women ugly, but Satoshi Kanazawa has been allowed to publish racist crap before and it's still there.
According to the recent report by the Pew Research Center, 18% of the American population state that President Barack Obama is a Muslim (up from 11% in March 2009).  In contrast, 34% state he is a Christian (down from 48% in March 2009).  It is disheartening to know that 34% of the population has a dim understanding of human genetics.  Anybody who believes Barack Obama is Christian must also believe that Michael Jackson was white.
Like other world religions, Islam not only is a religion but also comprises largely endogamous ethnic groups….
…[T]he fact that Barack Obama's father was a Muslim Kenyan, descended from a long line of Muslims, will remain true until the day he dies, and nothing he ever does in his life can change half of his genes that he inherited from his father.  His genes are for keeps.  The fact that he has attended Christian church for the past 20 years is not going to change that.  Michael Jackson looked white much longer than Barack Obama sat in the pews of Reverend Jeremiah Wright's church.  Obama is still as (half) Muslim as the day he was born.
Of course, there is absolutely nothing wrong for our President to be Muslim.  The only thing that's wrong with it is denying it.
Good Allah that's racist, and that is the piece that remained!  Islam is an ethnic trait and thus Obama is therefore half Muslim even if he believes in Jesus and denies that Mohammed was any kind of prophet at all.
And the true absurdity of that is in that parenthetical—the word "half" as in Obama is half Muslim.  How the hell can a person be half Muslim?  Would Obama's left arm be Muslim and his right Christian (as his mother's alleged ethnic destiny dictates)?  Or is he only Muslims on every other day?  Or perhaps he only halfway believes in Islam and Christianity…
But really, there is so much wrong there it makes my head hurt.
HT: Ionian Enchantment.
(Btw, here is my take on why Americans were confused about Obama's faith and why I think he is actually an atheist.)
[Posted and authored by Aaron Worthing.]