[Guest post by Aaron Worthing; if you have tips, please send them here.]
As usual, you are positively encouraged to engage in sock puppetry in this thread. The usual rules apply.
Please, be sure to switch back to your regular handle when commenting on other threads. I have made that mistake myself, a lot.
And remember: the worst sin you can commit on this thread is not being funny.
————–
And for a little frivolity, check this out.  A man playing Tetris comes this close to making a Mario image, complete with hat:
And to appreciate the mad skillz it took to get even that close, watch this video.  Thankfully the video is sped up massively, because this took ninety minutes.
An impressive try Shuey187 and for that I salute you!
Of course, merging Tetris and Mario is not the worst video game mashup possible…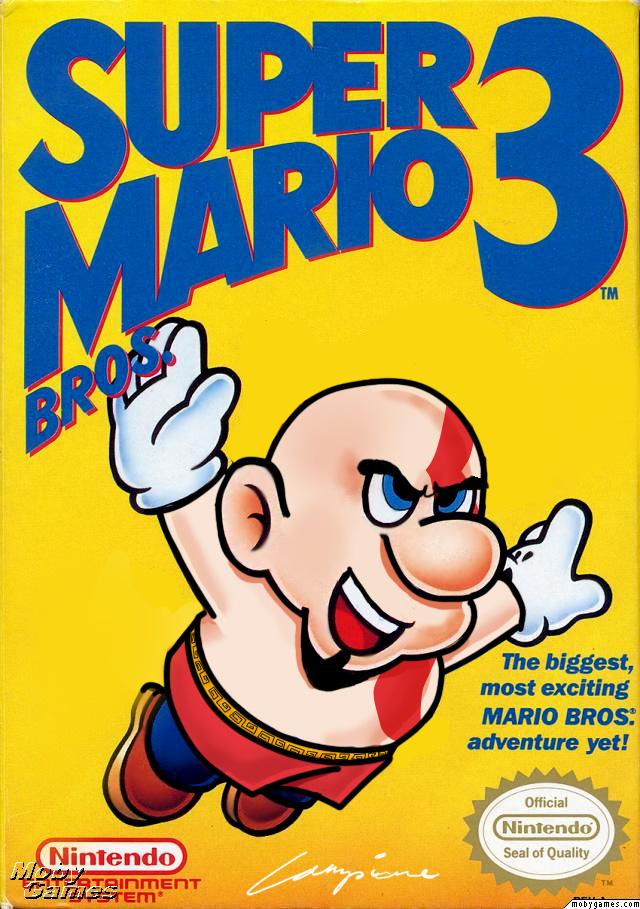 (That is Mario, reimagined as Kratos from the God of War games, via this hungarian site)
H/t: Joystiq.
[Posted and authored by Aaron Worthing.]